I'm the sixth bladesmith in the line of Watanabe blade smiths in Sanjo-city Niigata-prefecture Japan. Therefore, my family have been bladesmiths since my great, great, great, grandfather. Their brothers and their brother's children were also bladesmiths. We have been bladesmiths from generation to generation since 1897.
I know about our ancestor's history back to 1897, but I don't know much about it before that. Last year, my grandfather's house was moved to make a new road. During the construction, many remains were found. There were a lot of iron ore, water stones, some pieces of fire place bricking, some pieces of bellows and slag. And they dated back to the Heian Period in 794! It's possible that the Watanabe family has been blade smith since then!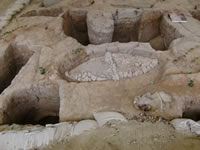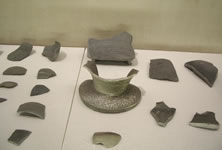 WATANABE BLADE BLADESMITH FAMILY LINE

PROFILE
We are manufacturers of garden tools, knives and Jewelries. We are exporting our products to all over the world. We share an honorable reputation among our worldwide customers by providing high quality goods with competitive prices and punctual delivery. Good customer service is our ultimate aim. Prospective customers from all over the world are warmly welcomed.