Amakusa medium fine natural stones
The medium fine grit of natural stone!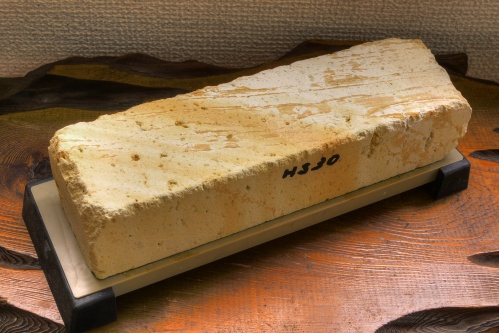 Amakusa is a medium fine grit stone of natural stone from Amakusa, Kumamoto. There are 3 kinds of sharpening stones which was mined in Amakusa. They are Aka (Torato), Shiro and Johaku (Binsui). Ordinary Binsui is harder and finer grain and quality than Torato.
Good for practical uses sharpness. Good shaping power to produce a precise edge and to make good mud for even blade road polish. It also will produce nice contrast with Jigane and Hagane. Good medium fine stone. I have many in stock. So very reasonable price.
Torato: I prefer harder one. Softer one fits your blade quickly, but you often have to flatten. You may use AI#220 as the flattening stone. Very easy to get good haze even for beginner.